Building Your Perfect Wardrobe: Garderobi Basics
Introduction
Your wardrobe is a reflection of your personal style and sense of fashion. It's the one place where you can express yourself without saying a word. But building a perfect wardrobe takes time, effort, and a little bit of know-how.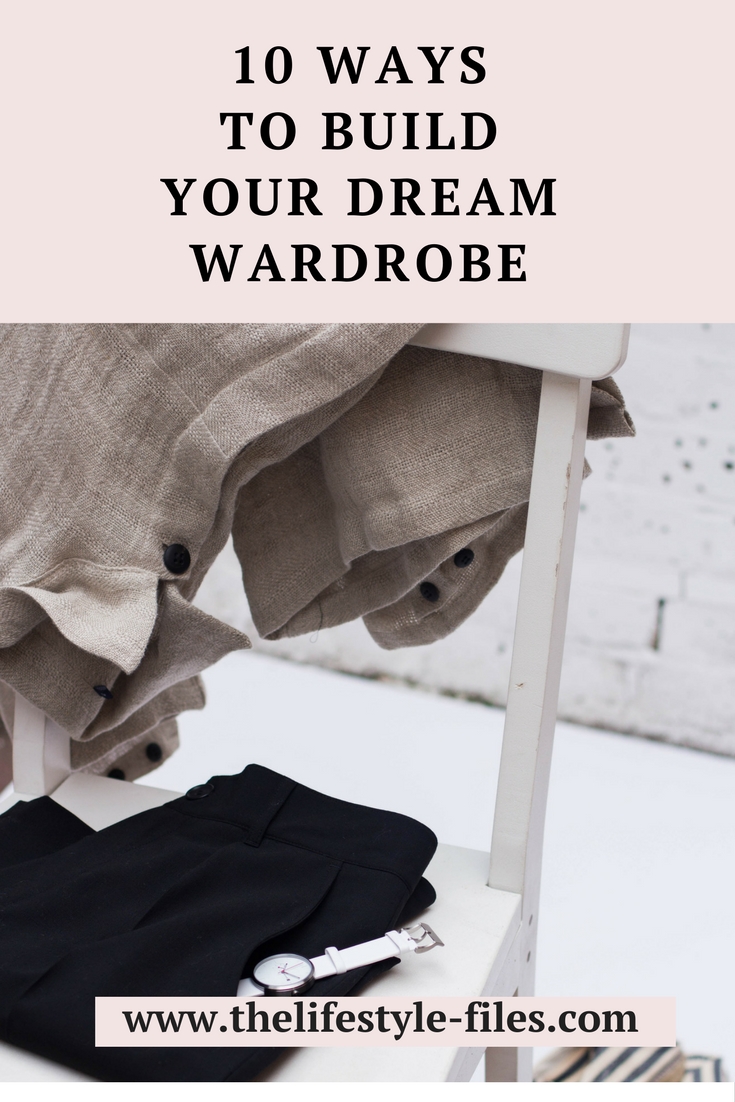 In this article, we'll discuss the basics of building a perfect wardrobe, from the essential pieces you need to have to how to update your wardrobe with seasonal trends. We'll also provide tips on how to dress for your body type and how to create a capsule wardrobe that will work for you no matter what the occasion.
1. Start with the essentials
The first step to building a perfect wardrobe is to start with the essentials. These are the pieces that you'll wear all the time, no matter what the occasion. Some essential wardrobe staples include:
A versatile black dress
A white button-down shirt
A pair of well-fitting jeans
A blazer
A trench coat
A pair of comfortable shoes
These pieces can be mixed and matched to create endless outfit possibilities. They're also all relatively inexpensive, so you can build a capsule wardrobe without breaking the bank.
2. Build your wardrobe around your body type
Once you have the basics, you can start to build your wardrobe around your body type. If you're petite, you'll want to focus on pieces that will elongate your figure. This means choosing tops that hit at your waist or lower, and skirts and dresses that are a few inches above or below the knee. If you're curvy, you'll want to focus on pieces that accentuate your curves. This means choosing tops that are fitted in the waist and bust, and skirts and dresses that are A-line or flared. If you're tall, you'll want to focus on pieces that will balance your height. This means choosing tops and dresses that are longer, and skirts and pants that are cropped or tailored.
3. Update your wardrobe with seasonal trends
Once you have a basic wardrobe in place, you can start to update it with seasonal trends. This doesn't mean that you have to buy a whole new wardrobe every season. Instead, focus on adding a few key pieces that will update your look and keep you on-trend.
Some of the key trends to watch for this season include:
Floral prints
Wide-legged pants
Statement jewelry
Colorful handbags
Bold shoes
By adding a few of these trends to your wardrobe, you can create stylish looks that will keep you looking your best all season long.
1 Dont impulse buy It is really easy to see something on an influencer or in a store window and think oh I NEED that Resist the temptation This is the equivalent of a hot and heavy crush and it WILL pass via GIPHY 2 Avoid sale shopping This ties into the rule above but shopping sales is not really your best friendUpdated on August 27 2022 In This Article Always in Season Fall Winter Spring Summer Clothing trends come and go but there are some wardrobe Basics that can stand the test of time and keep your clothing costs down1 A great piece of outerwear Whether its a trench coat an overcoat a denim jacket or something heavierweight make sure you have a great piece of outerwear 2 A leather jacket A leather jacket is cool it39s easy and it shows style without making any real effortHow to build
a capsule wardrobe 3step guide Step 1 Declutter your wardrobe Step 2 Choose your core capsule pieces Step 3 Create 10 everyday outfits What to do with whats left Today Im sharing my simplified streamlined process for building a minimalist capsule wardrobeToday39s video is all about the musthave pieces you need in your closet I found having these Basics really helped build my wardrobe and establishes a foundaSimplifying and curating Of course perfection is subjective and also nonexisting but lets just go with it for now and in the case of a wardrobe it is a matter of individual aesthetics and lifestyle However the basic principles will probably be quite universal The perfect wardrobe is FunctionalThe Capsule Wardrobe Mindset is defined by 10 basic principles Building your wardrobe with
these 10 rules at the foundation will help you fully express your style avoid impulse shopping and always have something fantastic to wear for your unique lifestyle and goals The 10 Capsule Wardrobe Principles Selectivity Only keep items that you loveHeres how it works Fashion Your Guide to a Minimalist Wardrobe Start with these key pieces Image credit GettyMelodie Jeng By Shelby Comroe published January 22 2021 Raise your hand if
Building a perfect wardrobe takes time and effort, but it's worth it in the end. When you have a wardrobe that you love, you'll feel more confident and stylish every day. So take some time to experiment with different styles and pieces, and find what works best for you. With a little bit of effort, you can create a wardrobe that will make you look and feel your best.